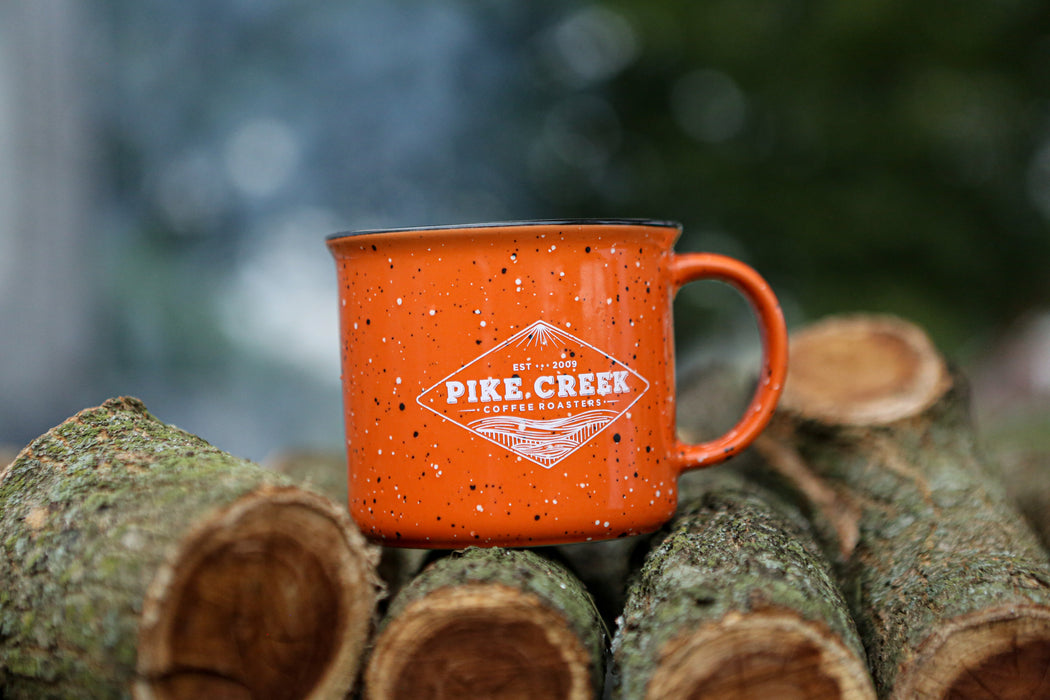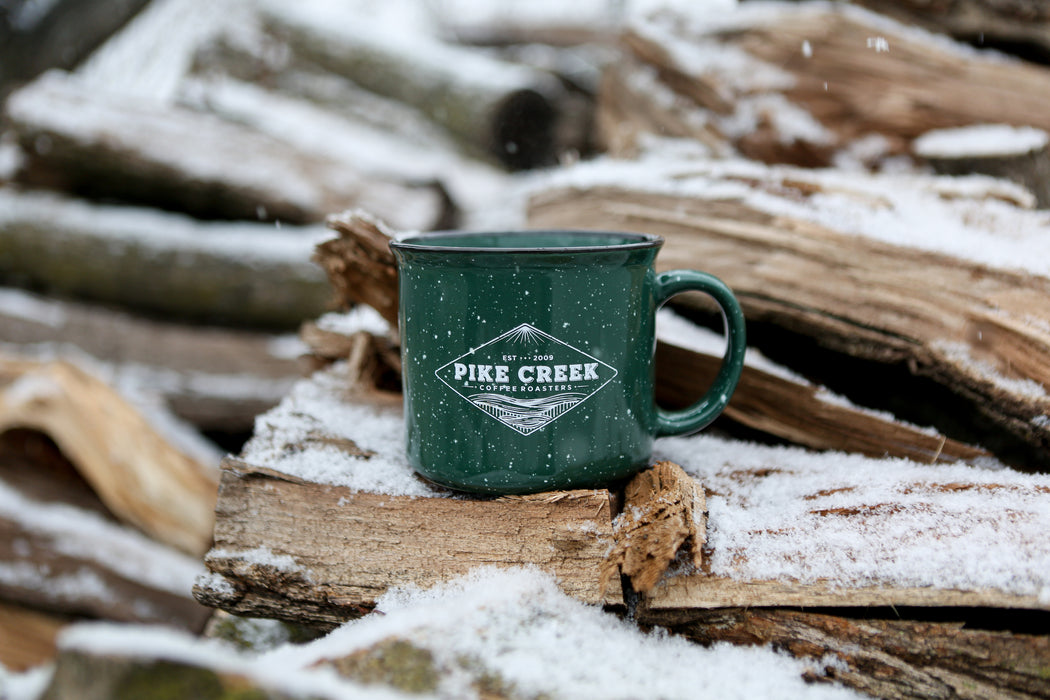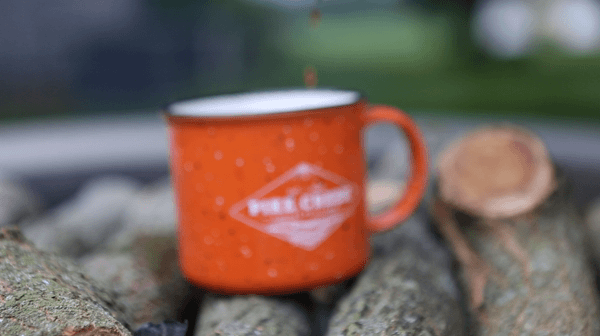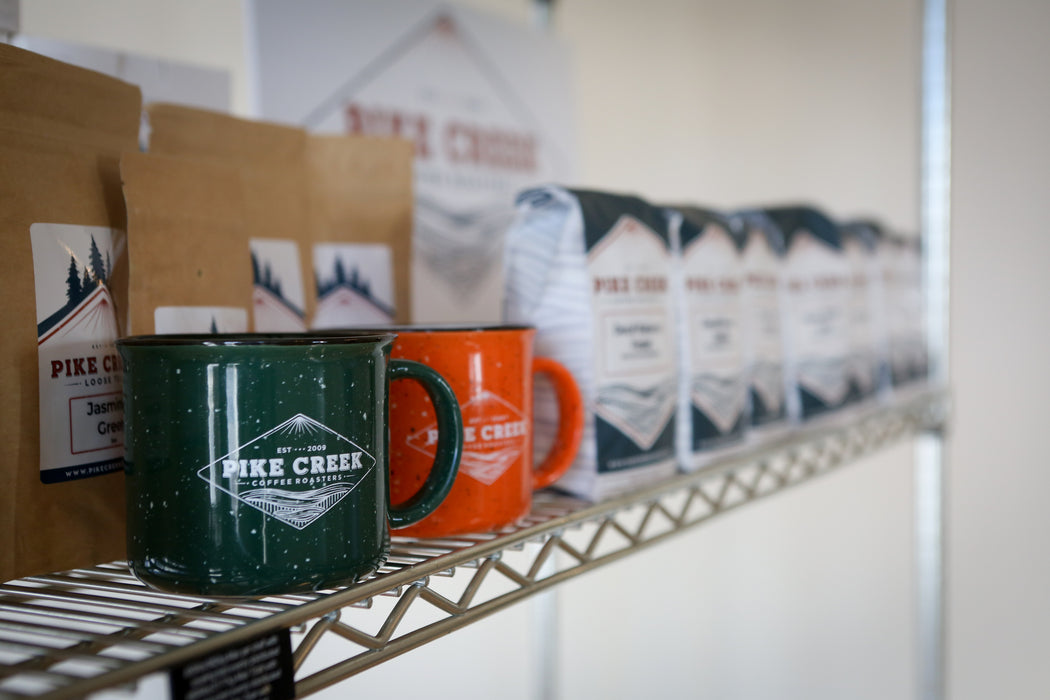 Our ceramic mugs hold 15 oz. of delicious coffee! (Or tea...if that's your thing. We still love you.) Just in time for these cold months, grab one of our mugs today and turn up the cozy. Available in green.
Mac approved
Coffee expert Mac, the Jack Russell, says, "Maybe I'm crazy, but I think this mug makes my Pike Creek Morning Fog taste even better!"
Meanwhile his girlfriend, Kip, just wishes he would stop talking about coffee.
Best Mug And Coffee Ever!
My Pike Creek Coffee Roasters mug has been awesome! It's plenty big and easily holds 12-14 ozs of Pike Creek coffee plus it looks fantastic. In fact, I've received several compliments on its appearance which gave me the opportunity to cross sell your coffee! 😁
By the way, the Big Bold Joe dark roast has been equally fantastic making it difficult to decide whether to stick with that on my next order or to try something else. Decisions, decisions…
At any rate, I think the plan is that you guys will keep roasting great coffees and I'll keep drinking them - and it's pretty great when a plan comes together! ☕️= 😁
Poor customer service!!
Customer service is poor at best, and coffee is just mediocre.
Great Mug!
Perfect size to get a big coffee in and still have some space left to not slosh over the top when walking with it.