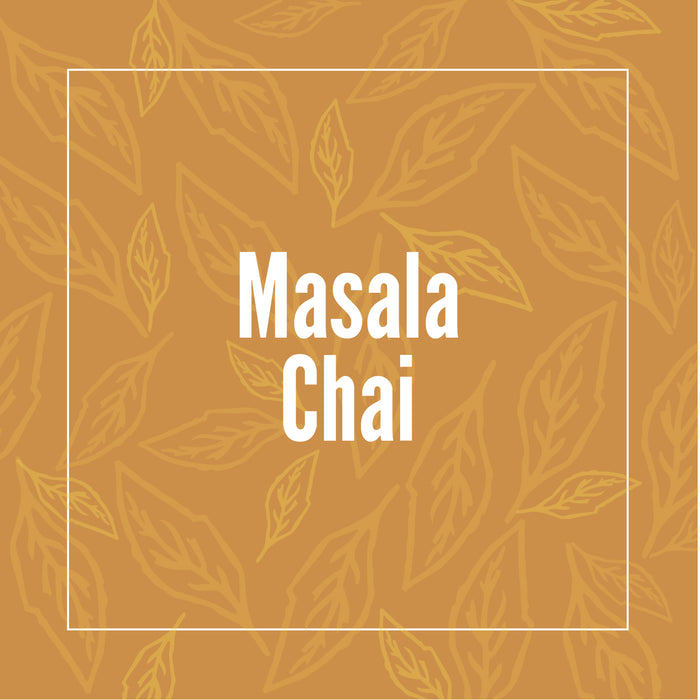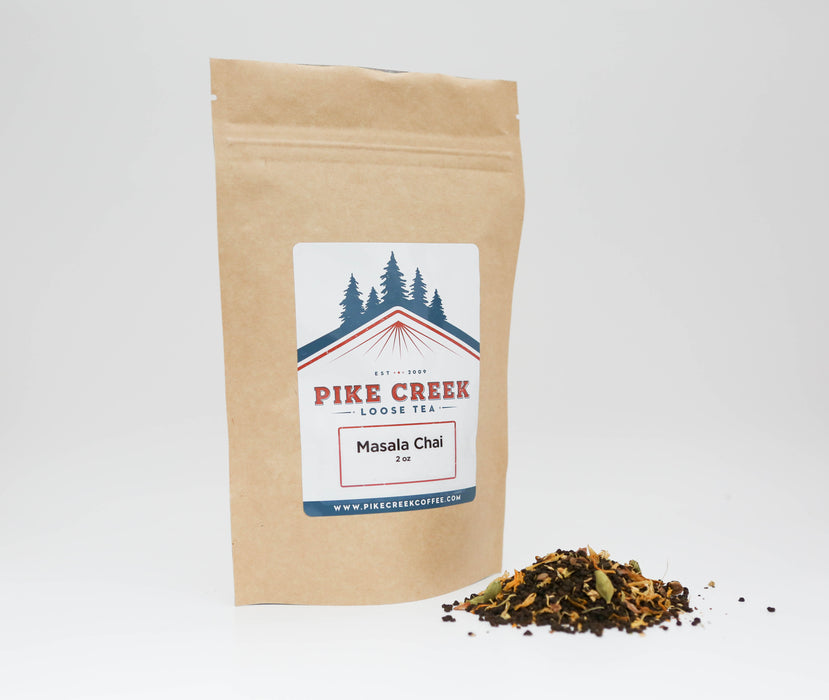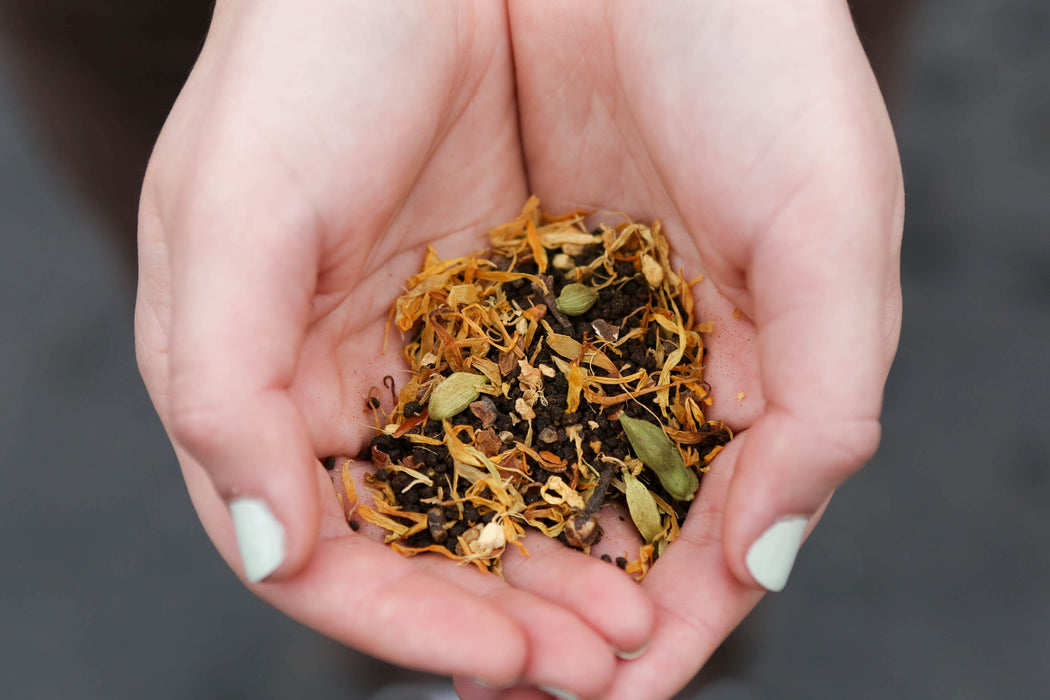 Warmth you can taste! Originating in South Asia, this spiced tea is sure to please with a blend of Assam black tea, cloves, organic ginger, cardamom, star anise, and calendula petals. Perfect on a cold or rainy day!
Recipe: Heat to 195F. Use 3 grams for every 12oz of water. Steep for 5 minutes.
2 oz bag of loose tea.
Wonderful tea
I'm a coffee drinker, my wife is a tea drinker. we both enjoy this tea. The flavors is great. Kind of fruity and spicy. Very interesting. Every morning I make a pot of Masala Chai tea for my wife. The aroma fills the kitchen, very good way to start the day. Very different and wonderful. I recommend this tea.