Big Bold Joe - Organic Blend, Dark Roast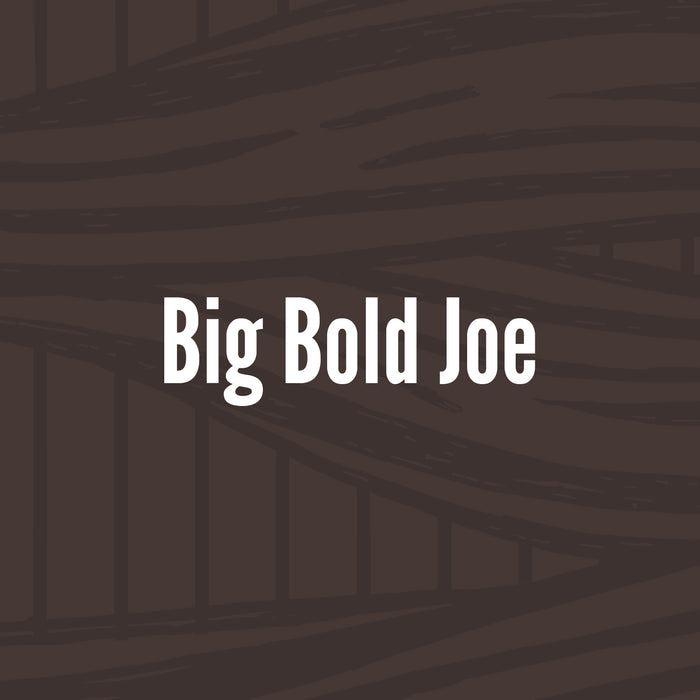 Just like our classic Good Morning Joe, but with a little more oomph! Big Bold Joe is a dark roast blend of organic Peru and Nicaragua.
One of my favorites, nice bold taste.
Help me
Wow just wow, consider me stupefied, this is an ungracious coffee. This daring brew leaves little to no room for the weak minded, and flawlessly embodies the proud flavors of corporate America and what it means to work a 9-5. Every morning after quaffing this blend, I'm almost certain, while peaking around the window curtains of my 12 million dollar suite, I can catch a glimpse of the Glorious bald eagle, the mascot of
America, stalwartly beating it's mighty wings and screeching the song of freedom into the pure blue sky of NYC. It really gets me excited. With pike creeks seemingly magic fluid pulsing through my veins, the once dull and traffic laden drive in my 2022 Lamborghini Aventador from Baker st to Wall st transforms itself into a fantastical experience worthy of america's finest heros. As I grip my steering wheel with anticipation and the excitement of what's to come, my car seat morphs into the saddle of a horse and my steering wheel into the reigns of the same stallion. The roar of my rearing engine at a red light becomes the roar of revolutionary war battle cries, while the screams and shouts of road raged drivers morphs into the blood curdling screams and shouts of the inferior British scum being mowed down by the infantry I command from my steed. This coffee and I understand each other on spiritual, mental and… hehehehe, even physical level… this brew, this brew of independence, this brew that allows me to courageously charge onto the beaches of Normandy, this brew that inspires my unwavering will, the unwavering will to drop nukes in Japanese cities, to scream at my imployees, and to finally confront my boss about how he's been screwing my wife for the past 3 years… this brew is the the living water, the reason for my existence, and the idol whom I worship.
coffee time
Loved it. Just "Bold" enough.
Delicious
This coffee was very yummy. Had a very rich deep taste with very low acid. Definitely one you can drink everyday!