Ethiopia Yirgacheffe // Dark Roast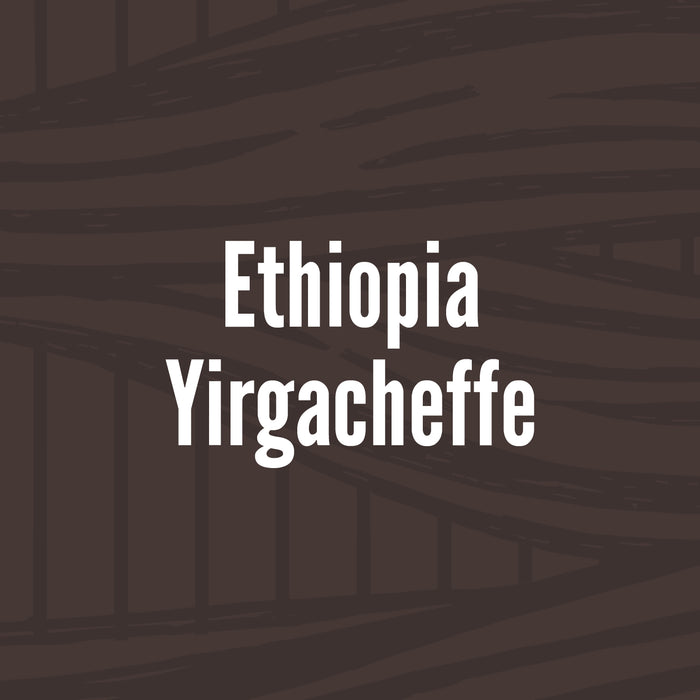 We decided to switch things up and turn our Ethiopia Yirgacheffe (usually a light roast) into a dark roast. This 85 point coffee from Ethiopia has quickly become a favorite for Pike Creek Coffee fans. Grown at over 2000 meters above sea level in the mountains of Ethiopia, this single origin dark roast has cupping notes of cocoa, molasses, and a hint of lemon. The Ethiopia Yirgacheffe is currently our favorite dark roast offering.
Not bad
It's dark roasted so I had trouble dialing in the grind setting for this coffee and the beans are smaller than usual in that some falls under the grinder burrs unground. I will probably stick to my favorite which is the Lazarus a medium dark roast. Both good but the Lazarus was easier to grind for the type of grinder that I use (Baratza ESP).
Another Winner!
This was recommended by a friend and it did not disappoint! Admittedly, my palate is not refined enough to detail the more complex flavors of this bean, but it has a full flavor, no acidic nastiness and it stands apart from the other dark roasts I've tried. I could be wrong, but my impression is that It doesn't seem to be roasted quite as dark as say, Big Bold Joe (still my favorite) and it makes me wonder how this bean would hold up as an extra dark roast. In any event, it makes a fantastic cup of coffee with a unique flavor. If you enjoy dark roasts, you can't go wrong with this one!
Unique, fresh & tasty
Yirgacheffe's unique floral character never appealed to me in a light roast, and I'd never seen it dark-roasted anywhere. Pike Creek to the rescue! Delicious.
Great Coffee
First time purchase but not the last! Extremely pleased!
Ethiopia in a cup
From what the goat herder in Ethiopia found growing, roasting and refining has come a long way but you can thank him as you drink this.