Tanzania Peaberry Nitin Estate // Light Roast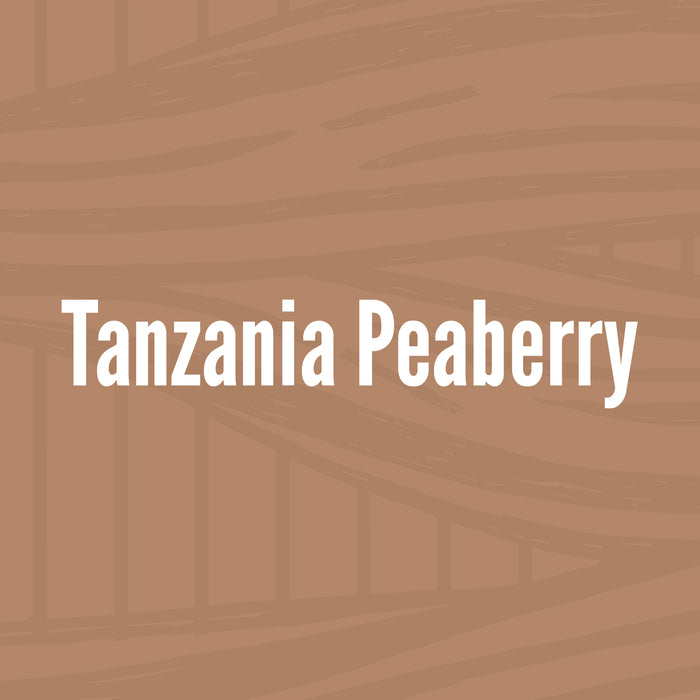 Peaberries (named this because the green coffee beans resemble a little pea) result when the coffee fruit develops one oval bean instead of the usual pair of flat-sided beans...yielding little egg-shaped beans.
We are currently sourcing our Tanzania from the Nitin Estate until our usual cooperative-farm Tanzania is available again. This estate lot of Tanzania is almost identical to our usual Tanzania, with notes of stone fruit, dried fig, and red wine.
Best
So aromatic it brightens your day
Best way to start a morning
I've had Tanzanian Peaberry from multiple sources and yours is every bit as good - plus you're only 15 miles away and that feels like buying locally.
Dave Salvatore
Realy enjoyed the Tanzania Peaberry. Going to have to put it in my 5lb bag rotation with Goodmorning Joe!
Tanzania Peaberry
The Tanzania Peaberry from Pike Creek coffee is one of my favorites. Like that Ethiopian Gadeb from Pike Creek coffee, it has that unique east African flavor. I always order one of these two or both.