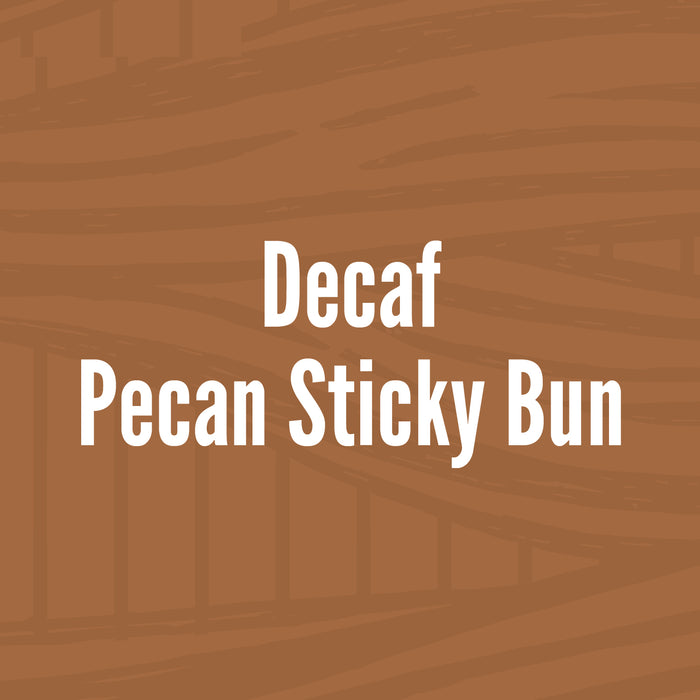 Cinnamon, pecans, and a buttery sweet bun. There's a reason why Pecan Sticky Bun is one of our top selling flavors of all time. Now fans can enjoy our Pecan Sticky Bun coffee without the caffeine! Dark Roast.
Christmas every day
I just happened to try your decaf pecan sticky bun from Zingo's. I was hooked! I went back to get more and then oh no, they didn't have any! I searched and searched. I went online, but I couldn't find it online. It was on your site ,but I couldn't order any. Maybe the site was down? Then one day this fall I went back to Zingo's and there it was! You made my holiday brighter! I have my stash for now. I don't think I can go back to regular coffee again. Merry Christmas to me!
Solid
Good flavor but recommend buying whole bean over ground.
Awesome decaf coffee
I love all their decaf coffee flavors! It was so nice to have it during my pregnancy or now in the evening when I don't want it to interfere with my sleep. I always recommend their decaf to everyone!