Giddy Upper // Medium Roast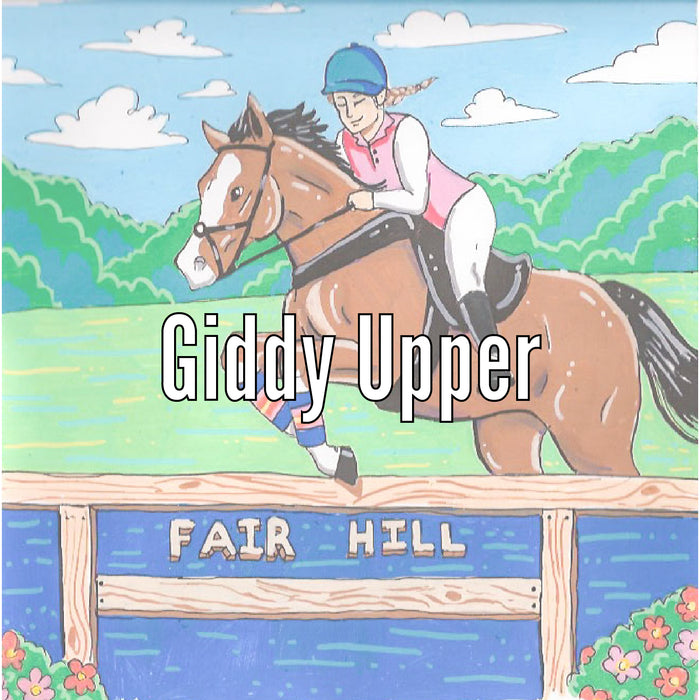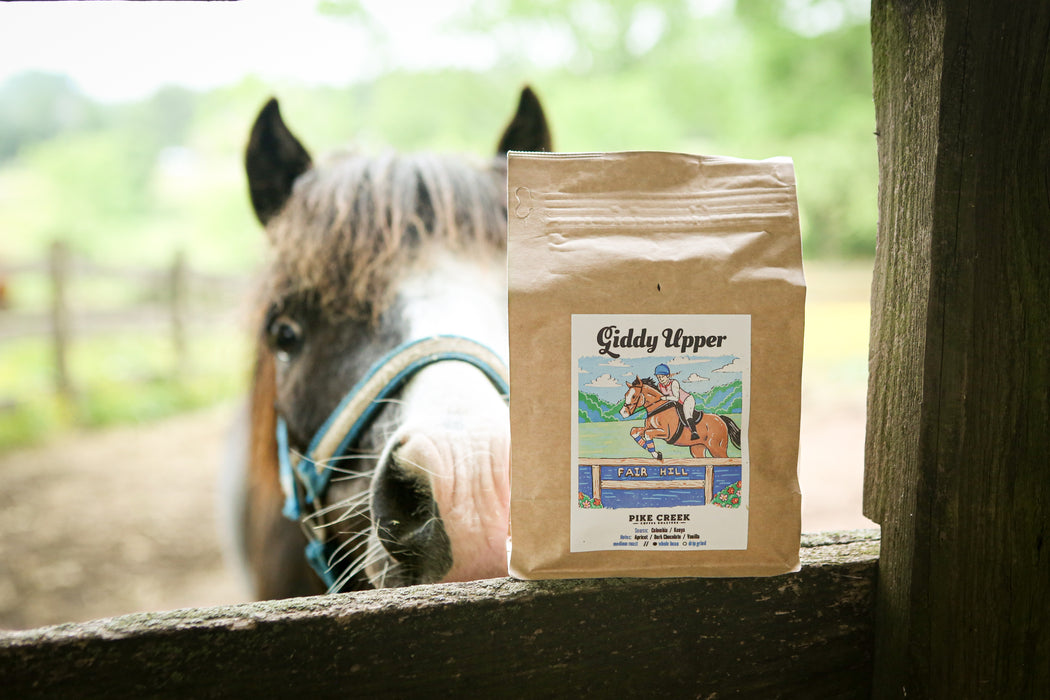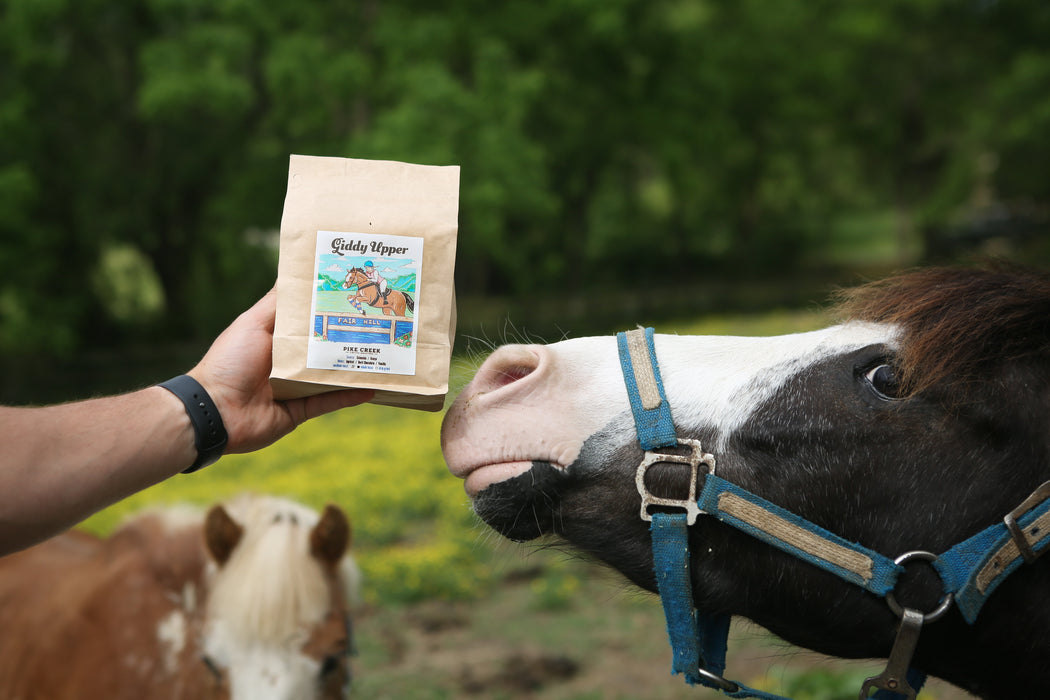 A horse of a different color.
Giddy up and get going in the morning with our new Giddy Upper blend! Inspired by the racing horses of Fair Hill, Maryland, we created this blend to be both elegant and wild. A medium roasted blend of Colombian and Kenyan beans makes this blend truly unique: a gentle apricot sweetness upfront, with a dark chocolate and vanilla finish. Horse lover or not, you will love this blend!
Slightly milder and very smooth
My husband and I like a very bold flavor like that found in the Morning Fog Lifter but this is a nice milder and very smooth blend for an occasional change of pace - and we love the artwork on the bag.
As you can see by the attached photo, our horses all appreciate the nod to the horse events and trails at Fair Hill.
Great Everyday Coffee Choice
I've tried different samples from different coffee companies trying to find a go-to coffee that is relatively cheap and tastes great. This blend checks both those boxes! It's a great medium roast that I look forward to brewing each morning.
Smells fantastic!
Bought this as a gift and stuck it in my closet. Every time I open the door I get this beautiful waft of coffee! I almost hate to give this away.
Giddy upper
I really liked the flavor
Decent but not their best
Tastes a little too earthy, not very coffee tasting in my humble opinion.