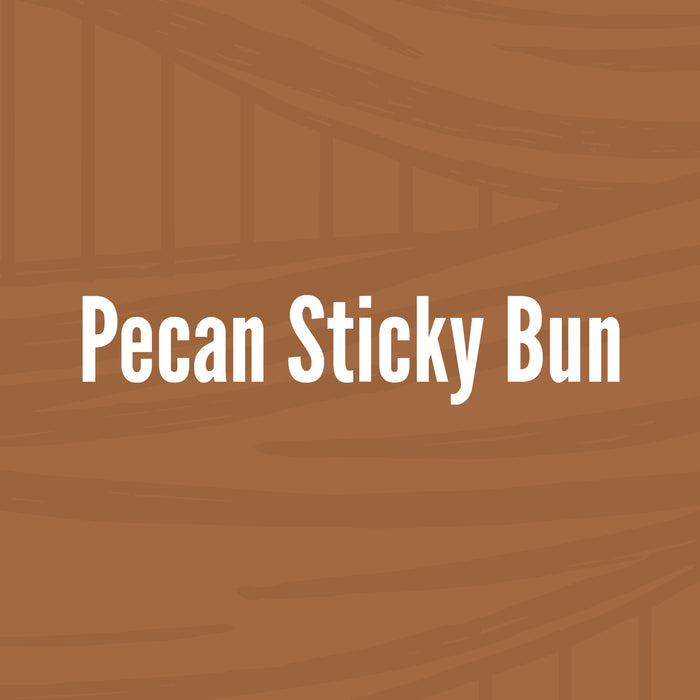 Caramel and pecan blended with freshly roasted arabica coffee. Light Roast.
My favorite flavored coffee!
The pecan sticky bun coffee is hands down my favorite flavored coffee! I will definitely be ordering again…and again…
Pecan sticky bun
The pecan sticky bun coffee is delicious I only put a scoop or two when I make a full pot with my other coffee so it's not overpowering. Great flavor! The beans seemed a little oily I don't know if that's the characteristic of the flavored coffee I usually only buy regular and the beans are always nice and dry.
Pecan Sticky Bun
Oh my goodness!! Two thumbs up on this light flavorful coffee!! Also makes kitchen smell good while it is brewing!!
Pike Creek Coffee
I just want to let everyone know that Pike Creek Coffee has the best flavored coffees around. I have yet to have any other brand, meaning the well known franchise brands around, that matches the quality of flavor as Pike Creek puts on their beans. I normally do not like flavored beans/coffee, but Pike Creek is the only brand that I can drink. The flavors are robust and aromatic, and will continue to order from Pike Creek. Thank you for allowing us to brew the best coffee around!!
Mmmmm!!
Love love this flavored coffee. I branched out to try a flavored coffee and am a total fan of this one. Smooth and such a wonderful flavor. Hope it stays on the menu ❤️