Blueberry Cinnamon Crumb Cake Pike Pods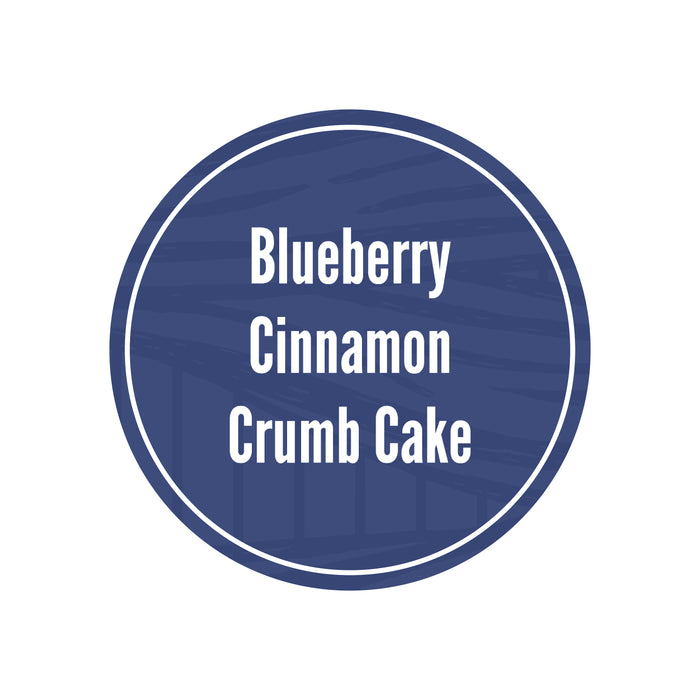 Freshly roasted arabica coffee flavored with sweet blueberries and a touch of cinnamon. Light Roast. 
A great way to wake up on a cold morning
This coffee is great. It is perfect for a cold morning.
Blueberry pancakes, anyone?
This one is a fan favorite at the office! Reminds me of warm blueberry pancakes and maple syrup on a cold morning--Yum!
Blueberry review
For a fruit flavored coffee, I believe this Blueberry Cinnamon is very nice. But, I do prefer the plain coffees offered.
Surprised at how much I liked these
My husband and I usually just like strong coffees, but this got such a great review from another customer, I thought I would order it and try some. I bought the pods instead of our usual bag of ground so I could share some with my Mom. I really enjoyed the taste. I found it to be full bodied though not robust with a very pleasant sweetness that tasted just like blueberry crumb cake. Perfect when I want something a little sweet but don't want to consume a lot of sugar or calories.
Love the flavor!
I am not a die-hard flavored coffee drinker and I took a chance buying this blueberry cinammon crumb cake coffee. I'm so glad I did! Rich in flavor, hint of blueberry with a cinammon follow through. It is not overwhelming in flavor, just the right touch. I will be buying this flavor again soon. It is becoming my go-to cup of coffee!