Bulk Pack: Eight 12 oz Bags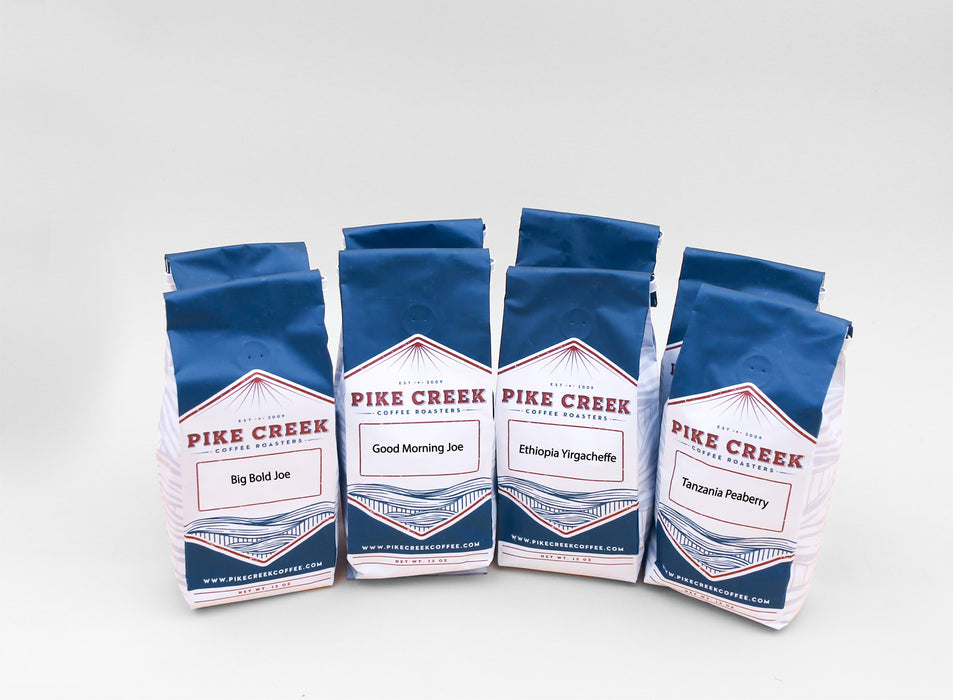 Want a different brew every morning? No problem.
This eight-pack of 12 oz bags will give you enough variety to try something different every day and never grow tired of just one blend or flavor (not that you could ever grow tired of Pike Creek). 
Available in Roaster's Choice. Drip Grind and Whole Bean.