Bulk Pack: Three 5 lb bags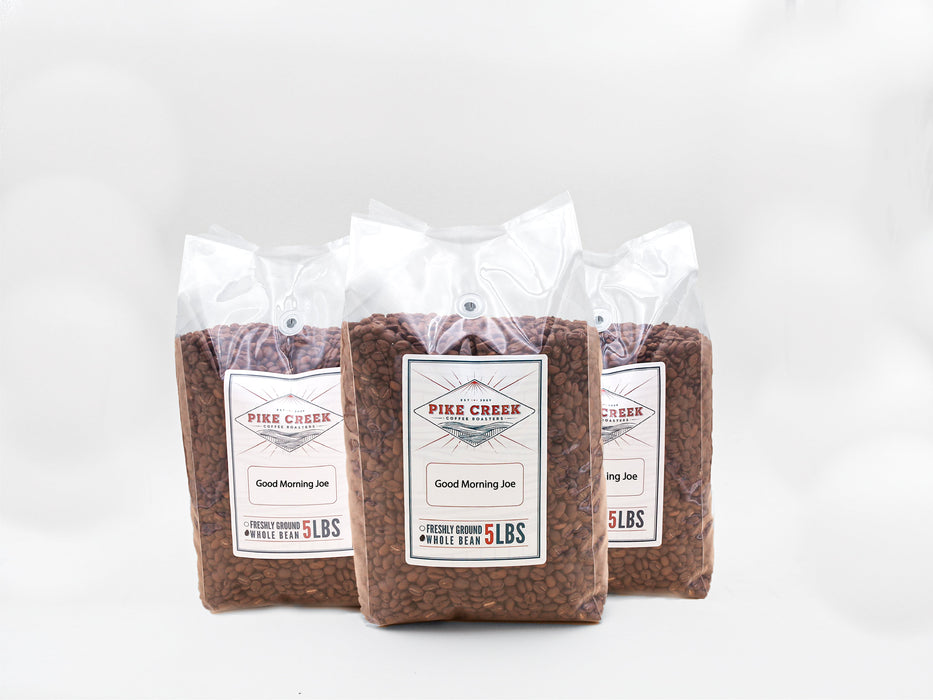 You don't really know if your coworkers are "morning people" until you have Pike Creek Coffee in the break room.
For businesses who need coffee and lots of it: this bulk pack features three of our 5 lb clear bulk bags. Select one of our top sellers from the list below OR select roaster's choice for a variety! (Exclusive Blend or Flavored Coffee, depending on preference).