Bulk Pack: Two 5 lb Bags and Six 12 oz Bags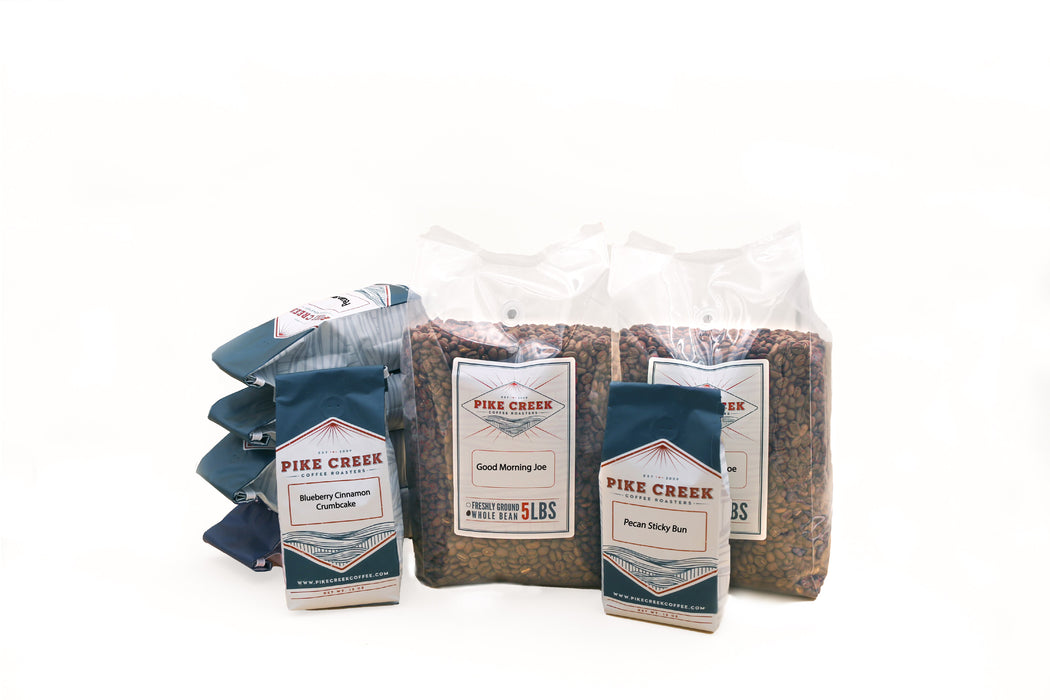 This one is a perfect mix of bulk savings and variety. Choose your bulk bags for the office favorite (these two will both be the same) and get a variety of six 12 oz bags for those who want something different. 
Here's what we recommend: Two 5lb bags of Good Morning Joe and a Roaster's Choice Variety of flavored coffees.