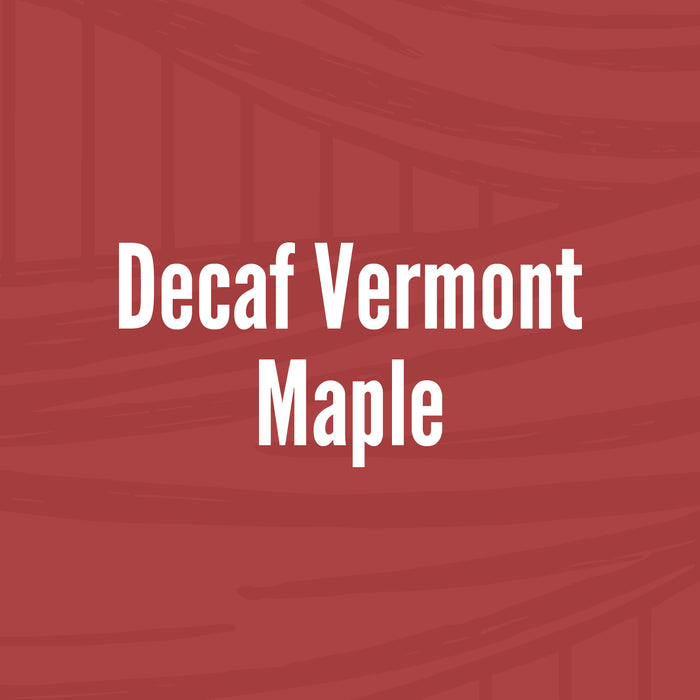 The sugar shacks all through Vermont remind us of how much we like this swiss water decaffeinated coffee. It has a light sweetness...not a heavy maple flavor, but fairly subtle. Great with both breakfast AND dessert! Dark Roast.
This coffee has that touch of sweetness
it is not a super strong flavor of maple. It is just right. It has a strong coffee flavor with a maple richness. I like it after dinner in the evenings. it is wonderful.