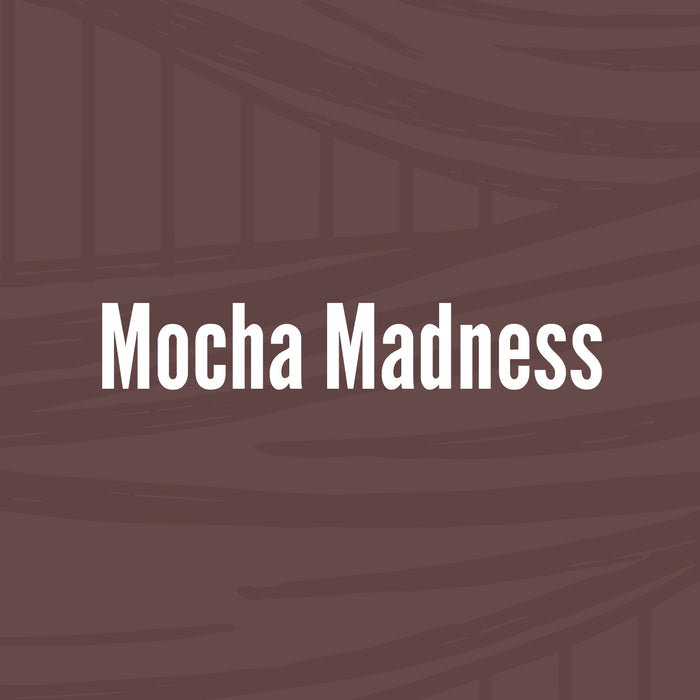 Classic chocolate flavors blended with freshly roasted arabica coffee. Light Roast.
mmm.good .chocolate
I make a pot of this just for me. It's perfect for late morning or early afternoon.
Just to relax and treat myself.
Fantastic
To quote a childhood idol, this is a cup of coffee in the big time. Great aroma and chocolate hints.
Love this coffee!
Bought this for my son. He loves this flavor.
A hint of chocolate
I confess. I'm an addict. Hopelessly addicted to chocolate. So naturally I had to try Mocha Madness. Before your first sip, you'll enjoy that sweet chocolate aroma. Breathe in deeply and then take that first sip of chocolate heaven. Mornings just got better.
Love Mocha Madness
Mocha Madness is a great start to the day. The robust flavor of the coffee with the underlying chocolate flavor creates a very satisfying and indulgent cup of coffee. I would definitely purchase it again.