Swiss Water Decaf Colombia // Light Roast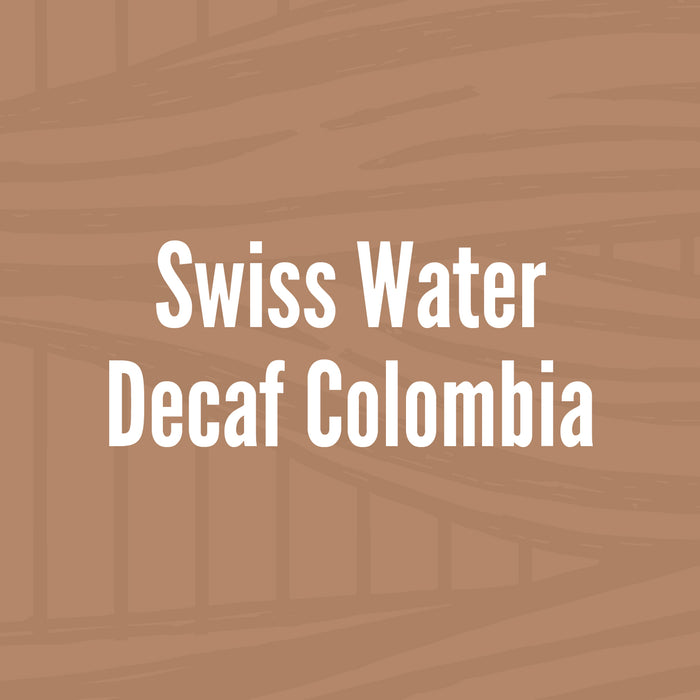 The highest praise for a decaffeinated coffee is when a coffee drinker isn't really sure if it is decaf. This is a wonderful decaffeinated coffee with amazing taste, aroma, and richness. Light Roast.
Swiss Water Process Decaf Colombian Light Roast
I was first acquainted with Pike Creek Coffee Roasters on my quest for a proper Light Roast Water-process Decaf Ethiopian coffee; I loved their MWP Decaf Ethiopian Light Roast. (Light Roasts are impossible to find, so it seems)! Then I cried like a mother bereft of her only son when they decided to discontinue the MWP Decaf Ethiopian. They were kind to offer this SWP Decaf Colombian Light Roast in its place for my order. I declined and asked for a refund. I only came back months later to try this one after I couldn't find a replacement for their MWP Decaf Ethiopian elsewhere. I am delighted that I did and most sorry that I did not try this SWP Decaf Colombian sooner! This is most delicious. It doesn't have the sweet flair of the African varieties, but it has a seductive, ever-so-slightly smokey, earthy flavour. It reminds me of the scent of my flannel after standing around the campfire on a crisp Autumn evening after the sun goes down. My compliments to the roasters of Pike Creek Coffee! I have shared with my coffee club, and they made a point of complimenting this SWP Decaf Colombian roast. One friend's word of choice was "smooth." I agree.
Swiss Water Decaf Colombia // Light Roast
Swiss Water Decaf Colombia // Light Roast
Tasty decaf with a nice full bodied flavor. If I have to drink decaf... it may as well be a good one!
Hard to trust a new brand in the market
The bag smelled of flavored hazelnut. A bad sign because l bought a regular decaff bag. Pricing was decent. Brewed on a moka pot. Baratza grinder 17 setting. Flavor profile was mediocre. Serendipity saw a Hoffman video on moka pot and this time ground the seeds refined at 12 setting and brewed very slowly on moka pot. Voila it turned into an elixir. Flavor profile not subtle but tasted like well caramelized balanced low acidic brew with oatly barista. You can easily drink the 12oz bag in 3 days. Loved it enjoyed it. 5 pound bag might be cheaper compared to other 3rd wave brands. Swiss water decaff.
Review Update
We just had friends from Buffalo visiting who usually drink Decaf. I served them this coffee and they loved it! They have very strict tastes so it was a pleasure seeing them give thumbs-up for this wonderful brew. Of course, we knew it would be a hit! Thanks for making a great brew, guys.